Loyola University
Nola.com: Tania Tetlow grew up on Loyola's campus. Now she's made history as its new president.
May 1, 2018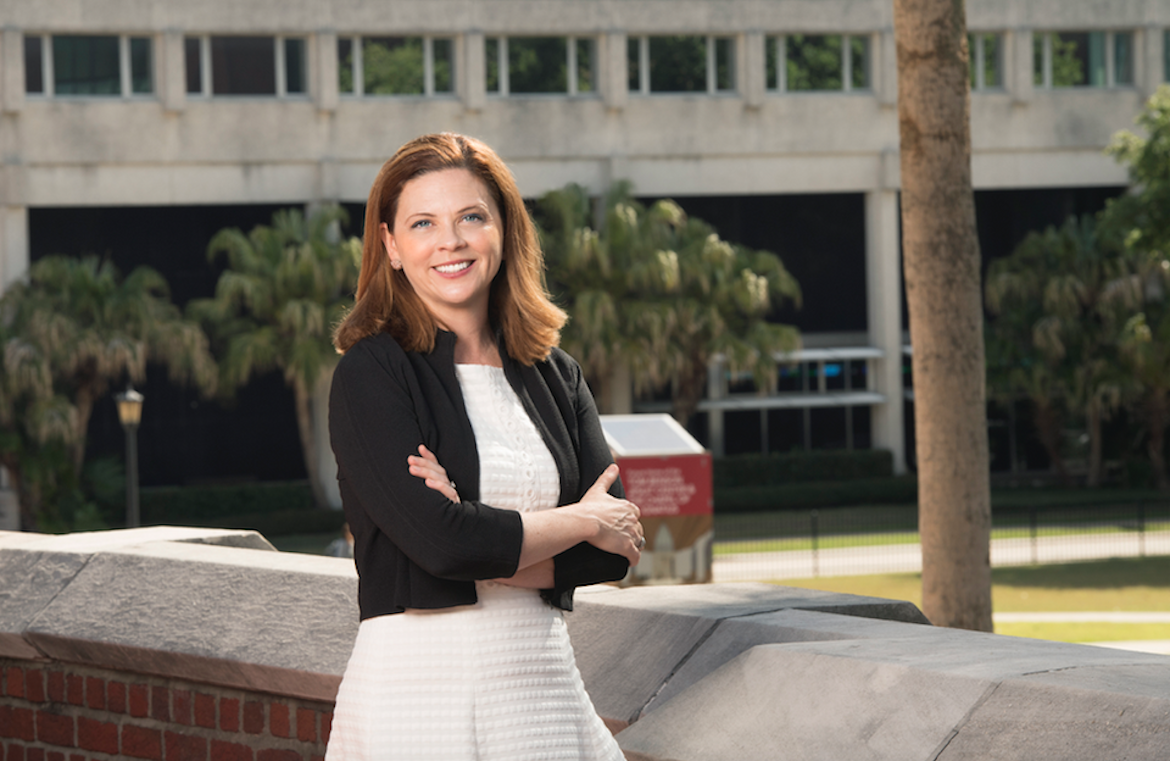 Tania Tetlow made history at Loyola University New Orleans last week when she accepted a position as the Uptown university's 17th president. Loyola's Board of Trustees selected the New Orleans native to be the university's next president on May 2, and Tetlow will take over the office in September.
Not only will Tetlow be the first woman to lead Loyola since its founding in 1912, but she will also be the first layperson to preside over the Jesuit institution. Despite her non-clergy status, Tetlow, who currently serves as Tulane University's senior vice president and chief of staff, is quick to point out that she "grew up on the Loyola campus."
Tetlow has been a member of Loyola's Ignatius Chapel, where she baptized her own child, since she was six, and she used to walk across Loyola's campus after classes at the Holy Name of Jesus School nearby to visit her father's office.
Her father Louis Mulry Tetlow was a former Jesuit priest and psychology professor at Loyola, and her mother Elisabeth Tetlow also taught at Loyola before she earned her law degree at the university. Tetlow's grandfather Joe Tetlow also attended Loyola and was inducted into Loyola's athletic Hall of Fame for football and track in May 1967. Her uncle, Jesuit Father Joseph Tetlow, was Loyola's College of Arts and Sciences dean.