Louisiana Christian University
Louisiana College's Guinn Auditorium gets $6.5 million upgrade
September 24, 2018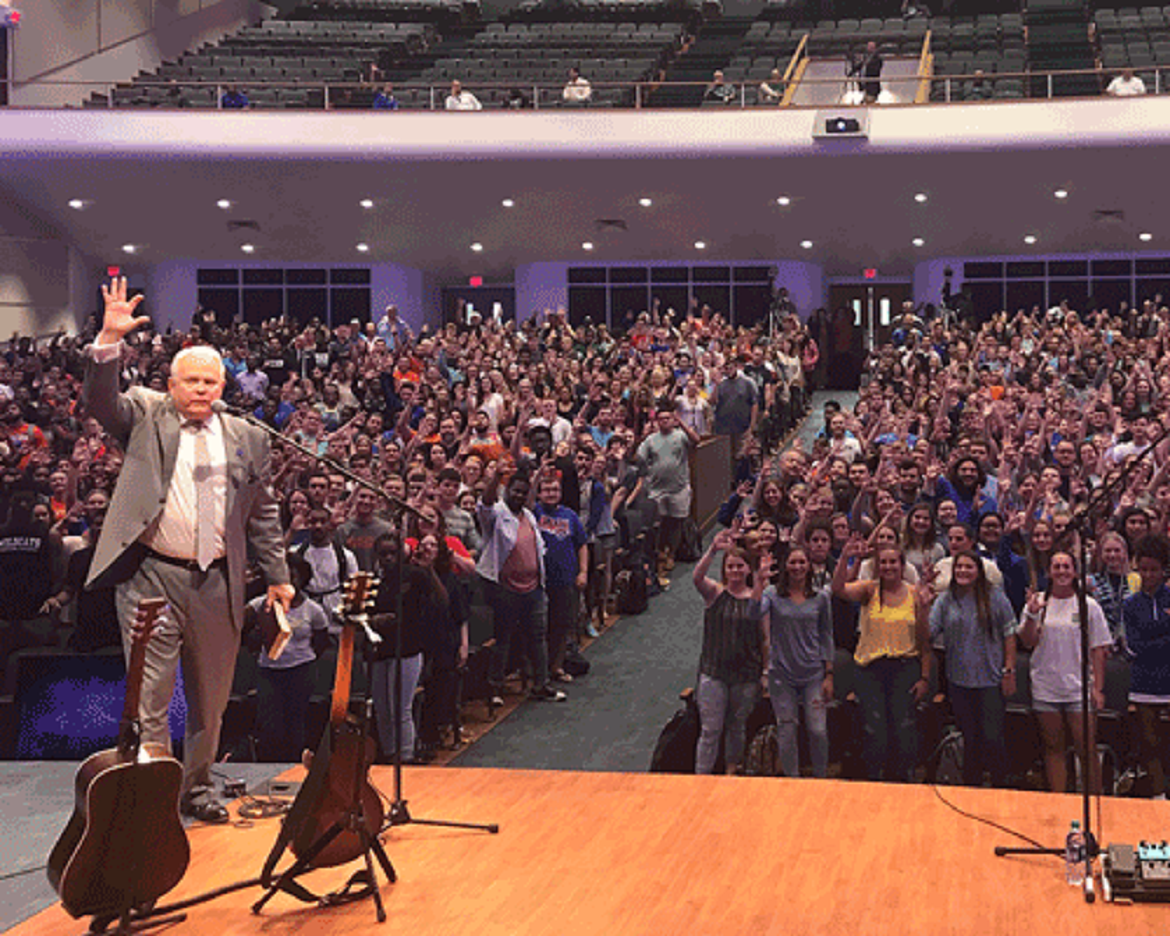 By Miranda Klein, Alexandria Town Talk
Published 4:52 p.m. CT Aug. 23, 2018 | Updated 5:24 p.m. CT Aug. 23, 2018
A $6.5 million renovation of Louisiana College's Guinn Auditorium was nearly wrapped up Thursday morning, about an hour before the Baptist school's first weekly chapel service of the semester.
"We're 95 percent (done) … but they turned the building over to us at 10 o'clock this morning," President Rick Brewer said. "We've been working hard to get it for chapel, and they did, too."
The auditorium renovation was made possible by GuideOne, an insurance company that works primarily with Christian colleges and churches. The college made an insurance claim after Guinn and several other buildings on the Pineville campus experienced extensive hail damage several years ago.
"GuideOne has been great to work with, and their construction people have done a fantastic job," Brewer said.
The roof on Guinn was one of 18 replaced across campus. In addition, Guinn auditorium's interior received a complete makeover, with the ceiling, walls, flooring, seating, sound and lighting equipment and HVAC system all being upgraded over a two-year period.
Among the more noticeable cosmetic changes are wall panels illuminated by LED lights, which can be turned to any color scheme, including orange and blue (school colors). The completion of Guinn's renovation marks an end to several million dollars' worth of campus renovations funded by GuideOne and donors.
Students attend chapel service in Louisiana College's newly-renovated Guinn Auditorium. The $6.5 million project was about 95 percent wrapped up Thursday, officials said.
"This is it for now," Brewer said. "What a way to be the final piece."
Guinn's auditorium has 1,661 seat and serves as a venue for chapel services, commencement and community events.
The building is about 40 years old. Its downstairs includes a small chapel and the religion studies department.
Brewer said faculty and staff joined him Wednesday afternoon to pray over each seat in Guinn. The building will be rededicated during a service scheduled for 5 p.m. Sept. 30.
"This is the focal building of the campus … the centerpiece," Brewer said. "And it honors a great college president, Dr. Earl Guinn. A legacy. When we rededicate, we'll honor him and his family again."
LC started its fall semester Monday and celebrated being back in Guinn for chapel for the first time since April 2016 with a special visitor.
Matt Papa, an Atlanta-based worship leader and Christian artist, led students in several songs. He also was to kick off the college's concert series with a performance at 7 p.m. Thursday night.
The concerts, as well as chapel services, are open to the public. Chapel attendance for students is mandatory.