Franciscan Missionaries of Our Lady University
FranU Celebrates Inaugural White Coat Ceremony for Family Nurse Practitioner Program
November 16, 2018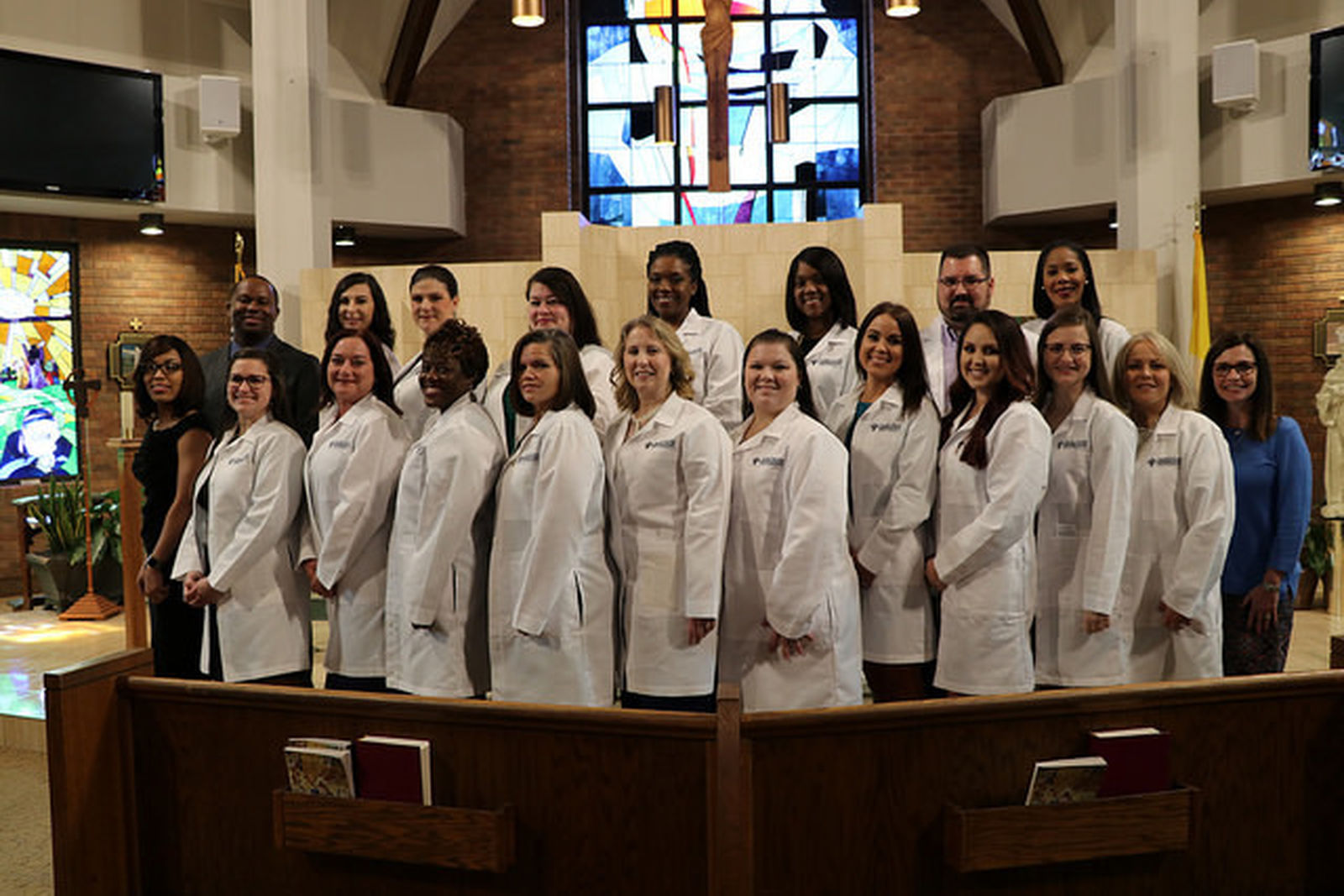 Family members, friends, and FranU faculty and staff gathered on Saturday, October 27, 2018 to honor the Master of Science in Nursing – Family Nurse Practitioner Class of 2018 and 2019 during the program's inaugural White Coat Ceremony. The White Coat Ceremony is a "rite of passage" for students as they begin their clinical phase.
Congratulations to the FNP students, faculty and staff!
To view the photos from the ceremony, please click here.