Franciscan Missionaries of Our Lady University
FranU program allows graduates to provide meaningful service to patients, even from behind the scenes
March 25, 2019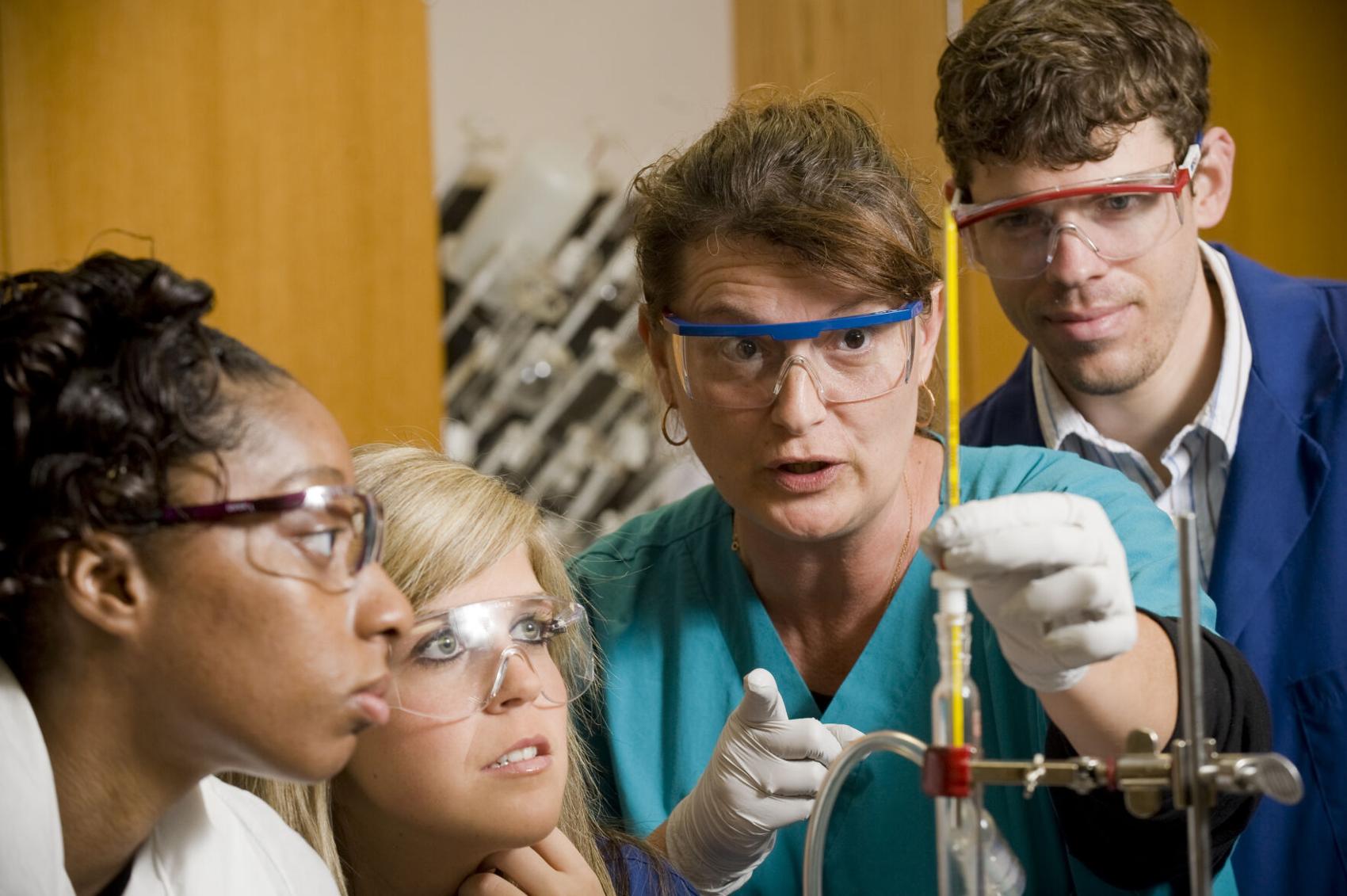 A FranU program that has led hundreds of graduates to successful careers will expand next year with the addition of a certificate option for students with previous coursework in the sciences.
The Medical Laboratory Science (MLS) program prepares graduates to analyze clinical specimens by using specialized skills and sophisticated instruments. This information provides critical data for patient diagnosis, treatment, prognosis and disease prevention. Upon completing the program, graduates are qualified to work in hospitals, forensics, public health, biotechnology, toxicology, research labs, doctor's offices and blood banks.
The program takes three-and-a-half years to complete. Beginning in fall 2021, FranU will offer a Certificate in Clinical Microbiology for Medical Laboratory Science. Applications will be accepted in spring 2021. This one-year program will be open only to students who have a bachelor's degree from a regionally-accredited college or university with 30 semester hours in biology and/or chemistry, or who will earn such a degree prior to or concurrently upon completing the certificate requirements.
Dr. Deborah Fox, the FranU Medical Laboratory Science and Phlebotomy Program Director, said MLS students learn clinical skills in four main areas: microbiology, hematology, blood bank and clinical chemistry. Those clinical skills include identifying and evaluating bacteria, identifying blood abnormalities, measuring blood clotting factors to detect bleeding disorders, performing blood typing and compatibility testing, measuring chemical analytes and more.
"The clinical coursework in the program is composed of five semesters of classes," Fox explained. "The first three semesters are taught at FranU and include both lecture and laboratory (hands-on) practice. The last two semesters of the program are dedicated to a 20-week clinical practicum in the hospital setting. Students attend clinicals for eight hours a day, 40 hours a week, for a 20-week period. During that time, they work side-by-side with a medical laboratory professional to practice daily testing protocols, most of which they have previously learned in the student laboratory."
Fox said each student is assigned a primary hospital site in Baton Rouge, Gonzales, Zachary, Hammond or Lafayette. All students also rotate through the lab at Our Lady of the Lake Regional Medical Center for a portion of their rotation.
The program has been ideal for FranU student Janie Voisin. Voisin was a certified pharmacy technician who enjoyed her job and her colleagues, but felt called in a different professional direction. She initially enrolled at FranU to study nursing before a fortuitous classroom encounter with an MLS student.
"We had to make business cards about our program and hers was about MLS," Voisin recalled. "I asked her about it and when she started explaining it, I got really excited. I loved the idea of working backward from the specimen to find out what's going on. I changed my major and haven't looked back since."
Although she enjoys all aspects of the program, Voisin said she is eyeing a career in the blood bank field.
"That is my favorite lab," she said. "It's very calming to me. I've always been good at troubleshooting and referencing, and I get to use those skills there. I feel that is where I am meant to be."
In addition to the traditional MLS program track, FranU also offers a track for working medical lab professionals who have an associate's degree in medical/clinical laboratory science. This fully online program takes two years to complete.
"Students in the track will be enrolled as part-time students so they can continue to maintain full-time employment," Fox said. "Students will be admitted to this track each spring semester. To qualify for admission, these individuals must have at least two years of full-time clinical experience and be currently practicing as a medical laboratory technician (MLT) in an accredited laboratory. They must be nationally certified as MLT and hold a current license if working in a state like Louisiana that requires licensure to practice in the field of medical laboratory science."
Fox said both program tracks incorporate the five core FranU values of service, reverence and love for all of life, the , joyfulness of spirit, humility and justice.
"Students are taught to think about the person behind each specimen and to think about the impact that any testing inaccuracies would have on the patient's quality of care and their ability to receive proper treatment," Fox said. "Students learn to function as part of a healthcare team. Individuals must work humbly and cooperatively with all members of the team in order for that team to function at its highest level. When all team members work together effectively, they can provide the greatest good toward total patient care."
Voisin said she believes the MLS program is ideal for people who want to do meaningful work in the medical field but shy away from public interactions.
"I know that I can get emotional when talking to people, which is something I was worried about when I was thinking about going into nursing," she said. "I really like the idea of being able to work behind the scenes and help patients at the same time."
For more on the MLS program, visit https://franu.edu/academics/academic-programs/medical-laboratory-science.