LOUISIANA ASSOCIATION OF INDEPENDENT COLLEGES AND UNIVERSITIES LAUNCHES NATIONAL SEARCH FOR PRESIDENT
May 24, 2022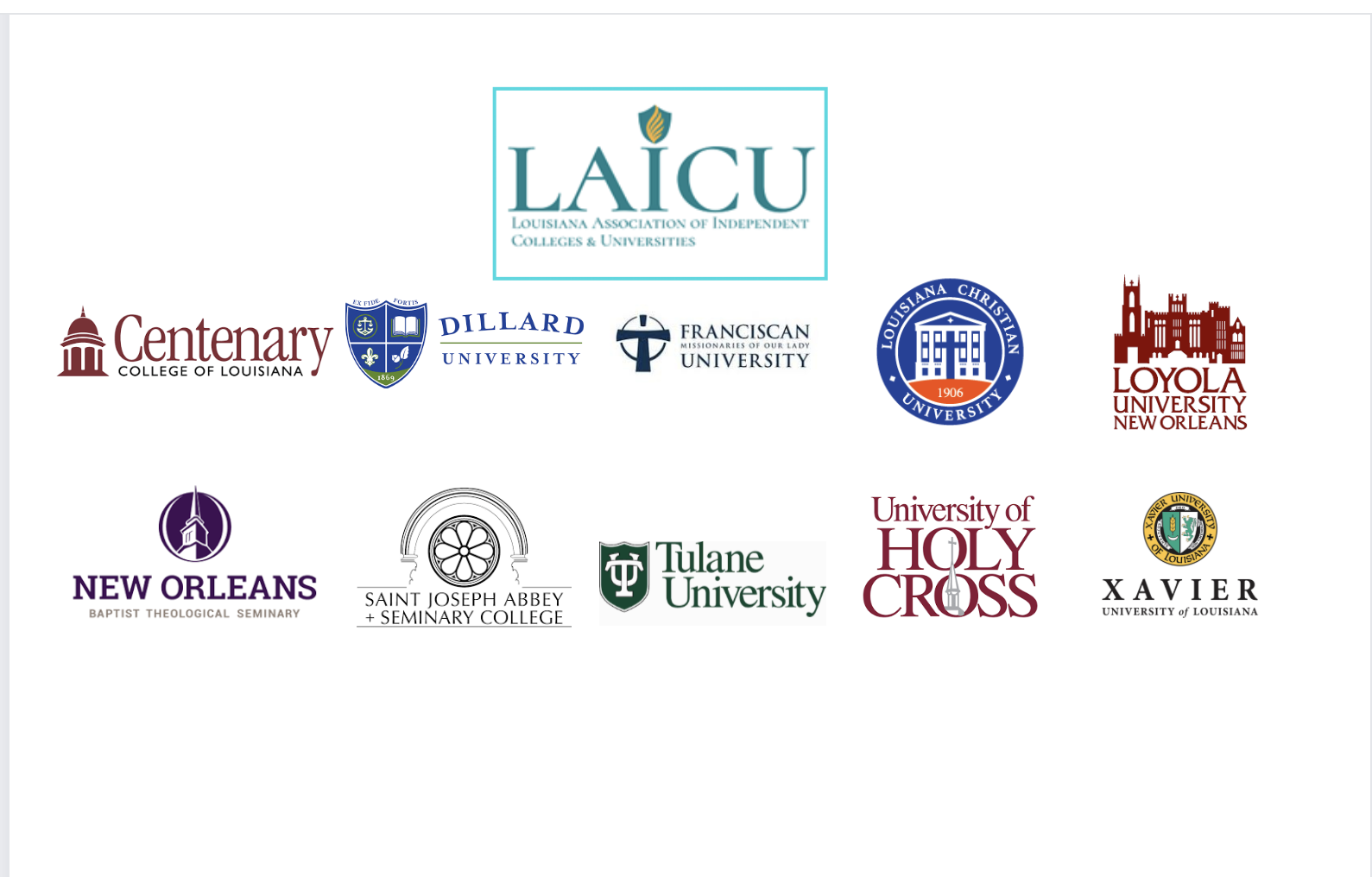 BATON ROUGE, La. (May 24, 2022) – The Louisiana Association of Independent Colleges and Universities (LAICU) has launched a national search for its next President. Emergent Method, a Louisiana-based management consulting firm, has been retained by the organization to facilitate the executive search and hiring process.
"We are excited about connecting with candidates who are passionate about leading our collaborative effort to promote and improve higher education in our state," said Michael Fitts LAICU Board Chair and President of Tulane University. "Our next President will be essential to our work to build valuable relationships between our institutions, advance their missions, and create a strong network of support for Louisiana's nonprofit colleges and universities."
The LAICU President leads the organization's efforts to advocate for the interests of private colleges and universities and serves as a liaison to governmental, legislative, and state agencies; collaborates with other sectors of Louisiana higher education on matters of concern; and cultivates and manages relationships including developing partnerships with LAICU institutions and a wide range of stakeholders to lead collaborative efforts of diverse groups and to drive the mission of the organization.
LAICU is a 501(c)(6) nonprofit composed of 10 accredited independent nonprofit higher education institutions, who serve approximately 30,000 students across the state and employ nearly 9,000 people. LAICU functions as an advocacy body, representing its member institutions, disseminating information, and collaborating across member campuses.
For more information about the position, download the LAICU position overview here. Candidates should submit a resume with a cover letter and references to laicu@emergentmethod.com by June 24.  
###